Enjoy your stay at
Hotel De Bilt - Utrecht

Breakfast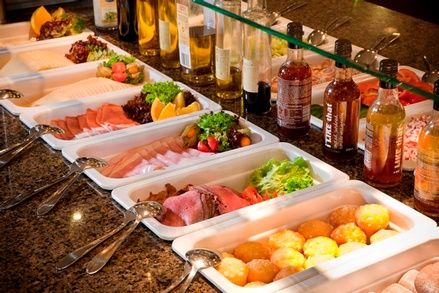 Breakfast
If you like breakfast, you'll love our restaurant. We have an extensive breakfast buffet with a variety of different types of bread, fresh meats, cheese and various sweet condiments. In addition, you can choose our buffet with hot dishes, a must-have for a luxurious breakfast.
From Monday through Friday, the breakfast buffet will be waiting for you from 7 AM until 10 AM. On Saturdays and Sundays, you'll be more than welcome at the breakfast buffet from 7 AM until 10.30 AM.
In addition, we offer you the possibility of enjoying breakfast at your hotel room. Make sure to notify the front desk the night before, if you wish to use this option. An additional fee applies for breakfast at your room.
Of course, people who don't stay at our hotel are very welcome at our breakfast buffet as well.
See also