Enjoy your stay at
Hotel De Bilt - Utrecht

Restaurant & Bar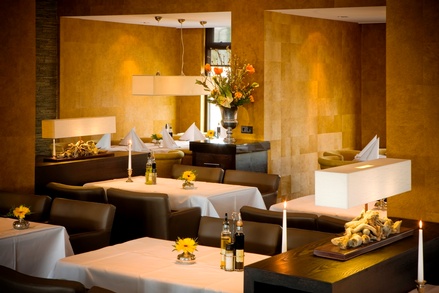 Restaurant
Thanks to the central location at the heart of the province of Utrecht, Van der Valk Hotel De Bilt - Utrecht is the perfect spot for meetings, seminars, congresses, expositions, receptions, party nights, weddings and buffets.
In addition, our hotel is a perfect place to enjoy a delicious lunch or a cozy dinner. We are happy to welcome you and your guests to one of our cozy restaurants.
Hotel bar
The hotel has a cozy bar with a warm atmosphere, creating the perfect conditions to relax and catch up while enjoying a snack or a drink. Various beer- and whiskey types.
The bar is open from 5 PM until 1 AM.
In the summer, you'll be able to relax and enjoy the sun on our sun terrace.
See also